Welcome to C-Trade Fantasy
C-TRADE Fantasy challenge proudly sponsored by Nedbank is an edutainment initiative targeting Zimbabweans, especially the youths with an aim to impact knowledge on investment in securities and create a culture of saving and investing in youth. It further aims to enhance financial management and entrepreneurial skills among the Zimbabwean youth and create a sense of ownership, loyalty and association by reaching out to the youths and by creating a unifying factor.
Further, our capital market has suffered a domination by institutional and foreign investors at the expense of individuals. Both individual and institutional investors play a critical role in unlocking the vast opportunities hidden in capital markets all waiting to be exploited. The C-TRADE Fantasy is a means to demystify the notion that investing in the capital markets is a reserve for the financially muscular and elite. The previously marginalised individual investors can save, invest and earn through investment products in the capital markets.
The C-TRADE Fantasy also creates an avenue for educating the youth on prudent processes of investment decision-making and risk management.
The C-TRADE Fantasy competition
On a monthly basis portfolios are ranked based on Portfolio values; ranking results will be published on C-TRADE social media pages.
The top performing participants will win various types of prices including data.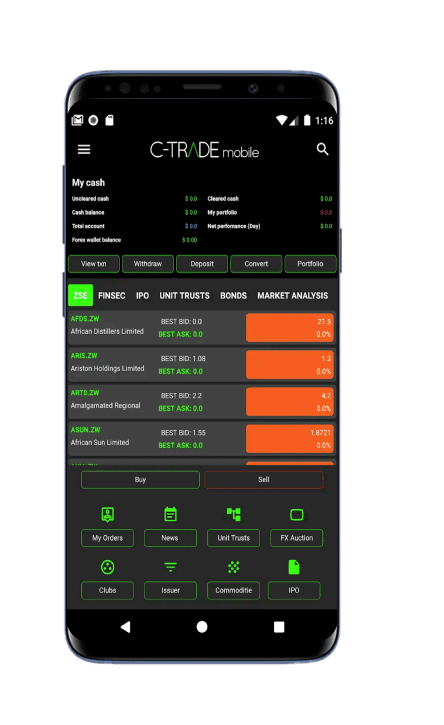 Frequently asked questions
Copyright © 2023 | C-TRADE | All rights reserved